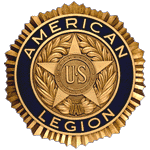 Send Email Updates to the Webmaster
Visit the Scientific and Cultural Facilities Districts (SCFD)
The John Philip Sousa Band of Colorado
Event Coordinator: Carol Benzing, 303-574-0027
The John Philip Sousa Band of Colorado, located in Denver, begins its 21st season in the year 2006! We are an all-volunteer, non-profit service band under the direction of Byron Gillett. The John Philip Sousa Band "family" is made up of approximately 50 enthusiastic musicians who volunteer their time and talent strictly for the love of music and fellowship. Many of our members have been decorated by the military, some are former school music teachers (including the conductor), and many have played in college bands, military bands, jazz bands, and big band orchestras throughout Colorado and across the country.

The band is affiliated with the American Legion Post No. 1112. The band also receives funding by grants from the Scientific and Cultural Facilities Districts (SCFD). The SCFD facilitates the annual distribution of millions of dollars in tax funds to organizations that provide for the enlightenment and entertainment of the public through the production, preservation, exhibition, advancement or preservation of art, music, theater, dance, zoology, botany, natural history or cultural history. Your support of the SCFD and REAUTHORIZATION of the collected funds is vitally important to such organizations as The John Philip Sousa Band of Colorado.
Help us and support the SCFD!! Please also visit them at http://www.scfd.org/
Rehearsals are held every Wednesday evening from 7:30 to 9:30 at the Elk's Lodge #17 at 2475 W. 26th Avenue in Denver (just southwest of I-25 and Speer north). These are open to the public. If you are interested in joining the band, please contact the webmaster.